Theodore Roosevelt speaks at North Tonawanda (October 31, 1900)
Dublin Core
Title
Theodore Roosevelt speaks at North Tonawanda (October 31, 1900)
Description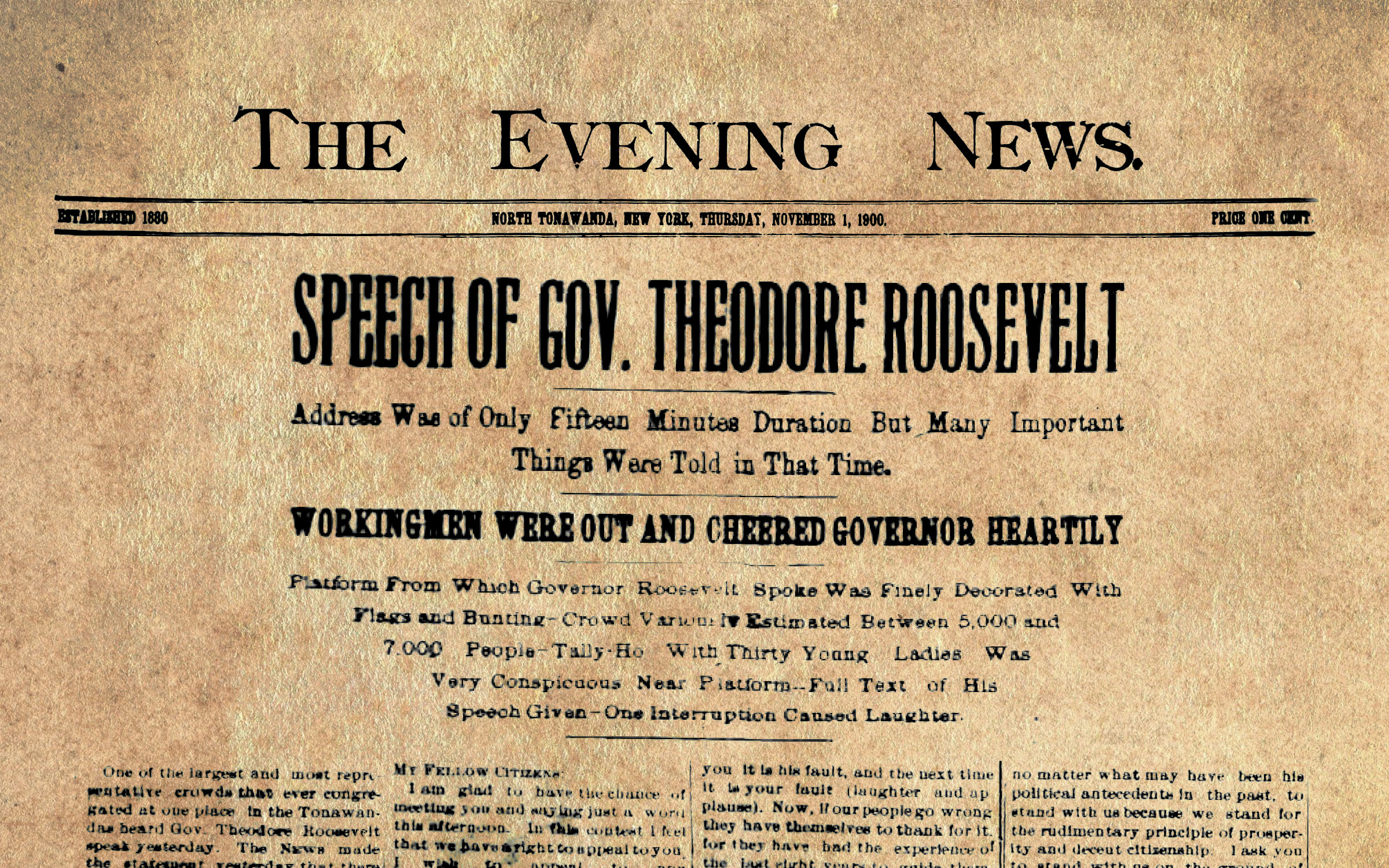 On October 31, 1900, Republican candidate for vice president and Governor of New York Theodore Roosevelt stumped for President William McKinley in North Tonawanda. Roosevelt memorably called William Jennings Bryan (the Democratic candidate for president) a "false prophet," and offered that the ancient Hebrews were not so gentle with such men:
They used to stone them; we run them for the presidency on the Democratic ticket.
121 years later the city of North Tonawanda finally has a marker reminding all of the occasion. Thanks to
Rich Andres
of North Tonawanda for making us aware of this historic visit, and for spearheading commemoration efforts!
Items